Andreas Leonidou, from graphic designer to type designer
Clément Romier | On Google + | Graphic Design - Permalink
Web allows definitely great meetings, and I'm very happy to have this blog when I can publish articles like this one. I found on Behance the work of Andreas Leonidou, a graphic designer and font designer based in Cyprus. His typography works are very original and structured, featuring a real search for new shapes.
I was lucky to exchange some emails with him later, and I introduce his work today with a little interview about typography, graphic design, and about the design scene in Cyprus. Pictures, texts and links in the rest of this article.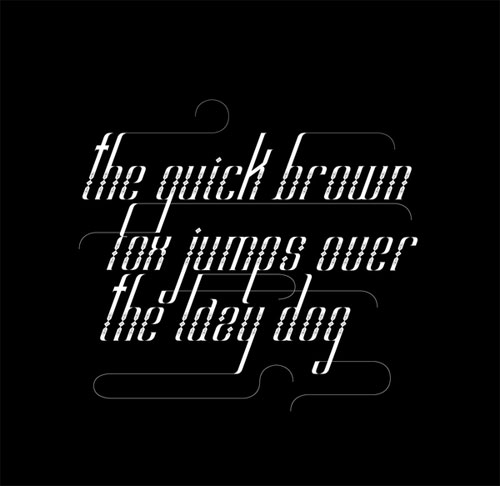 Andreas Leonidou was born in Cyprus, where he lives and works currently. Trained as a graphic designer, he progessively turned into typography, even if his interest for font design started since his last year of studies.
"I'm a graphic designer and I work full time at a studio I kinda took the font business as a part time job I create fonts on my free time.
Although I never imagine myself to be a type designer all began on my last year at college I was fortunate enough to have as a teacher one of the best Greek graphic designers Charis Tsevis and I remember telling as when we create a logo not to use just a plain font and if we do change it a little making it our own and basically that change my life.
On the upcoming project at school we have to create a logo for fictional olympic games and I create a logo for Tokyo 2016 the text from the logo was my first ever fully functional font called Foldgami".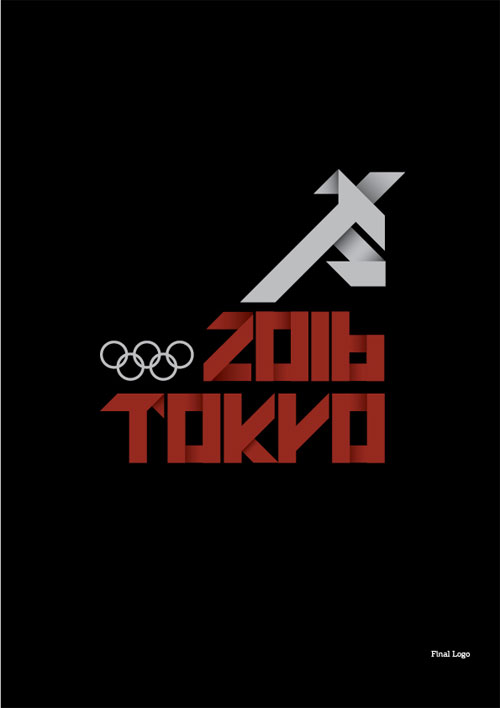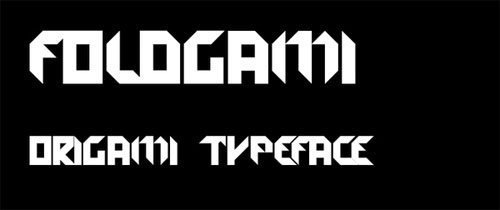 "I just love to sit down and sketch fonts"
Since this work, he creates more and more type design, forming a very varied collection, and he recently launched his own online shop to sell his fonts, http://alt-foundry.com. And we can expect new fonts to come, because Andreas seems to have many projects to developp :
"Everything inspires me I came up with font ideas from old typography signs, old books,video games,movies and music I just love to sit down and sketch fonts I probably have over 100 sketches and 8 - 10 designed fonts ready to start the font process".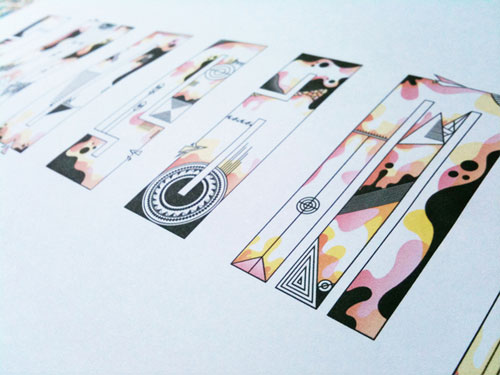 "I try to learn and improve my self because I love what I do and when the time is right and finally be able to open my own studio I'm gonna try to be different from the rest"
In addition to his graphic design and font design works, I was very interested in his vision of design and in the Cyprus design scene. By the way, Cyprus is a country we don't speak about so much here in France, and I had no idea how design is considered there. Although, Andreas' answer reminds me a lot the french design scene :
In Cyprus the design scene is very limited there many many studios and advertising agencies for its size but the 70% have no idea what graphic design is how to use typography.
I'm very disappointed with the design here everyone is seeking for easy money do a job quickly to get paid, as a result the design is poor. Don't get me started about typography, if you take a look at the local magazines and ads your gonna find out that apparently Cypriots have no idea how to use it. Typography is so powerful and one of the best tools a designer have on his arsenal yet many designers here have no idea how to use it well.
Don't get me wrong I'm not saying that everybody suck or that I'm the best and I know everything because I don't but at least I try to learn and improve my self because I love what I do and when the time is right and finally be able to open my own studio I'm gonna try to be different from the rest".

If I had to describe the french design scene, I think I would say approximately the same. But fortunately, there are young designers, like Andreas, who don't give up and work to improve design in their countries. Moreover, I think designers must explain their work to people around them, in order to increase public awereness of design.
To conclude this article I have to thank Andreas Leonidou, and to recommend you to have a look at his work, through these following links :
www.andreasleonidou.com
www.alt-foundry.com, son site dédié à son travail typographique
Son portfolio Behance