Laure Kasiers, textile designer
Clément Romier | On Google + | Divers - Permalink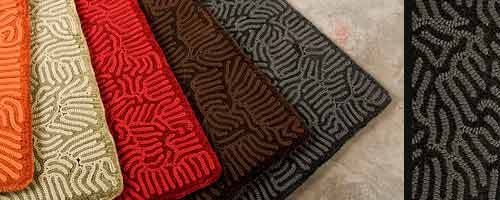 Laure Kasiers is a textile designer located in Brussels, Belgium. After her studies at La Cambre, she decided to work into the furnishing field, in which she has an approach based on materials and sensitive relationships bringing comfort and warmth.
She specialized more precisely into rugs creation, creating unique and original works. Her creations are design pieces, as well as could be a chair or a desk.
Her portfolio shows a great variety of creations, and the photographs in itselves could be an inspiration source. I really like the "samples" category of her website, in which you can find very beautiful textile pictures.
More pictures and link in the rest of this article.