Marou, Faiseurs de Chocolat package design by Rice Creative
Clément Romier | On Google + | Graphic Design - Permalink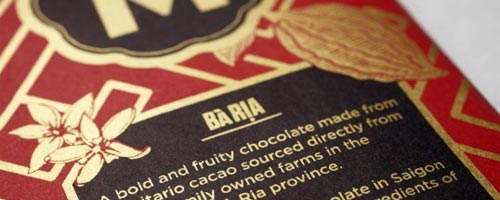 This beautiful package work, designed by Rice Creative for the brand Marou has already been published on package design websites, but I can't help writing an article about it. Marou, Faiseurs de chocolat is a high-end chocolate maker located in Vietnam, founded by a small french team who aims to create great products based on local farming production.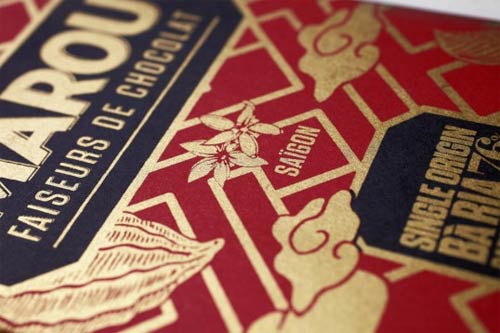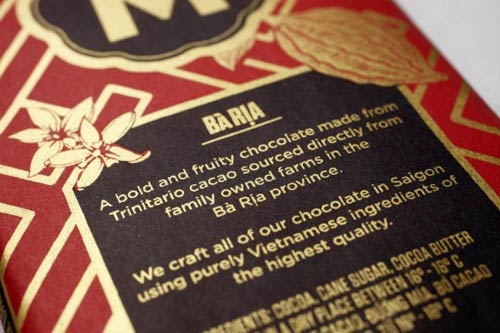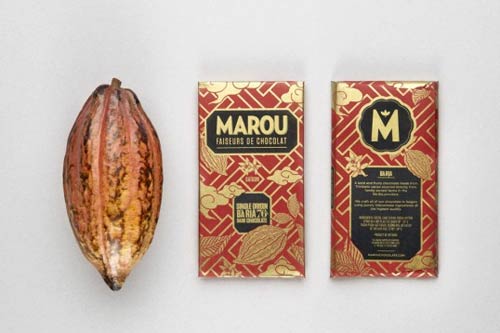 Their identity and packages, designed by vietnamese studio Rice Creative, has to reflect the very special identity of the brand : a strong link to Vietnam (where all the cocoa is produced), a high-end positioning with original chocolates, and a traditionnal and handcraft aspect. To convey these values, designers choose to take inspiration from vietnamese old ceremonial printed papers. From these papers they created an original pattern mixing up abstract lines and cocoa beans illustrations.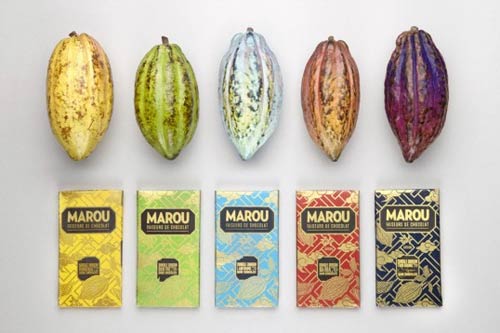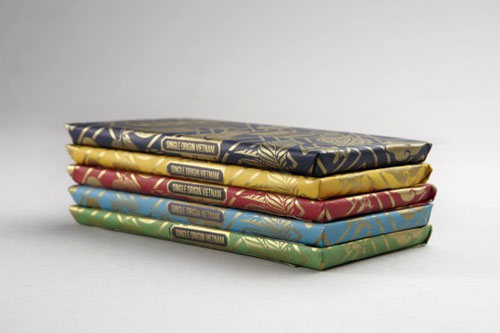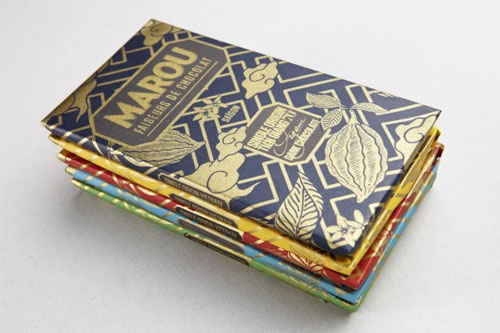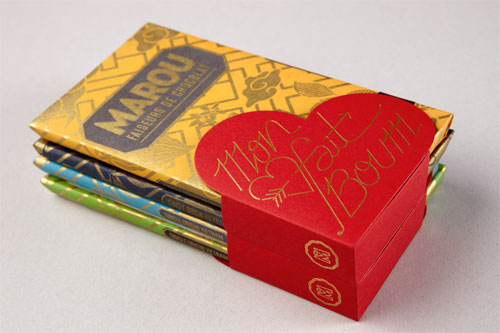 Typography is also inspired by old local signage and conveys the traditionnal quality of the chocolate. The packages are printed by a small local print house using traditionnal techniques.
I find something very creative and inspiring in this brand, through its identity of course, but also through the approach of the founders. On the website of Marou they explain their adventure, their daily work and the progress of their company. If you like entrepreneurs stories you may like the blog part of the website.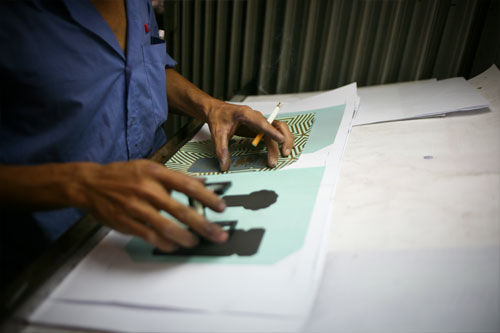 If you want to follow the news of Marou :
Marou on Facebook
Twitter account of Samuel, co-founder of Marou
www.marouchocolate.com
Rice Creative on Tumblr