The best style is no style : illustrations by Sachin Teng
Clément Romier | On Google + | Illustration - Permalink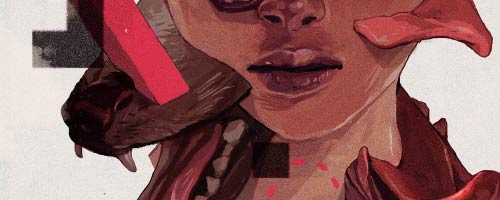 "The best style is no style" - Bruce Lee
This quotation is from the little bio page of the website of Sachin Teng, and I find it perfectly sums up his style. His illustrations, very dynamic and colourful, are a mix up of influences in which you can find an asian aspect, but american inspirations too (maybe comics particularly), and even traditionnal painting and illustration. Some of his artworks are very close to the graphic design, with abstract shapes (sometimes QR codes) contrasting with the textures and sharpness of hand drawing.
Pictures and links in the rest of the post.