Interview : illustrator Alexis Marcou
Clément Romier | On Google + | Illustration - Permalink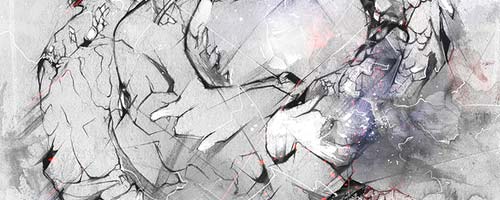 It's with a great pleasure that I publish in this article a short interview of Alexis Marcou, a very talented greek illustrator. His pictures, hand-drawn for a very large part, keep the strenght and sensitivity of the pencil but inherit some features from graphic design too. Besides, his portfolio contains very interesting letterings and even some fonts.
Another thing I really like in this portfolio is the display of the projects which mix up photographs, sketches, notes, and give an idea of the process of the work.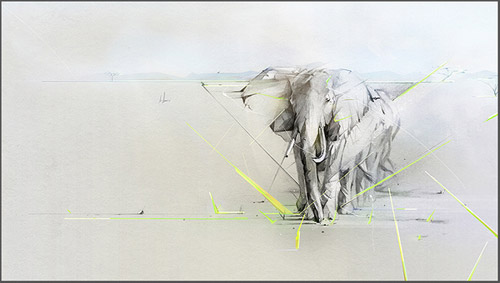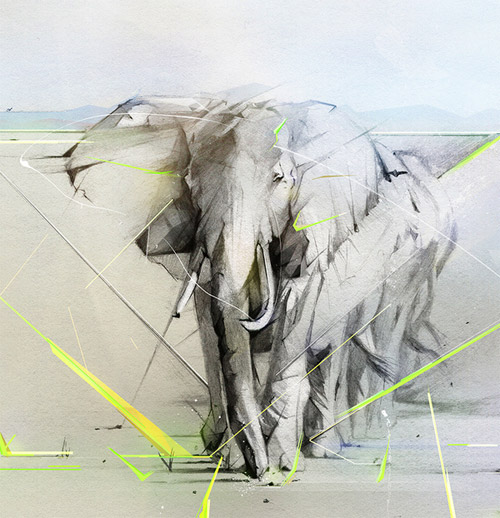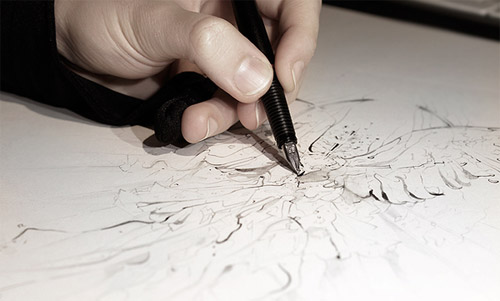 Could you introduce yourself ? How did you came to illustration ?
I was born in Greece (Larisa) in March 1984. After finishing school I moved to the UK (Plymouth) where I completed a BA Photomedia and Design Communication. I have since moved back to Greece and have been concentrating on doing freelance work.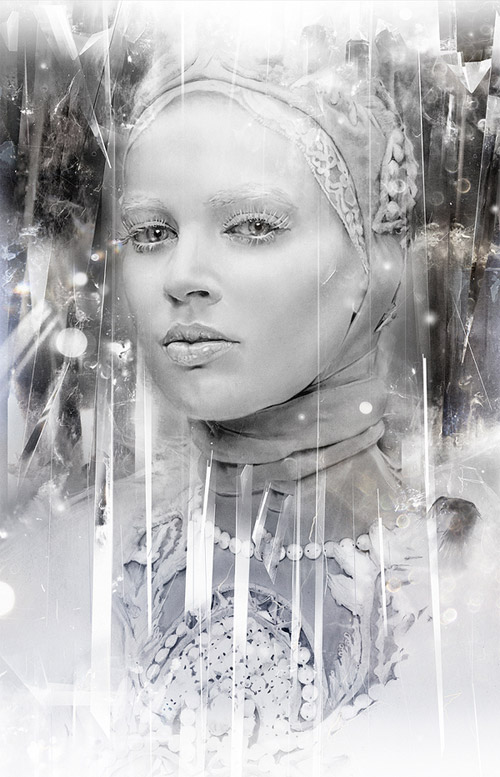 When I look at your portfolio, I can see an amazing illustration work, but also some elements which could be considered as graphic design (compositions, lettering, use of colours, etc). Do you consider yourself as a graphic designer ? According to you, where could be the border between illustration and graphic design ?
I only use these aspects as a way to 'finish up' an illustration or project so I can't really answer this. I think it is up to the audience to judge if I am a graphic designer or illustrator.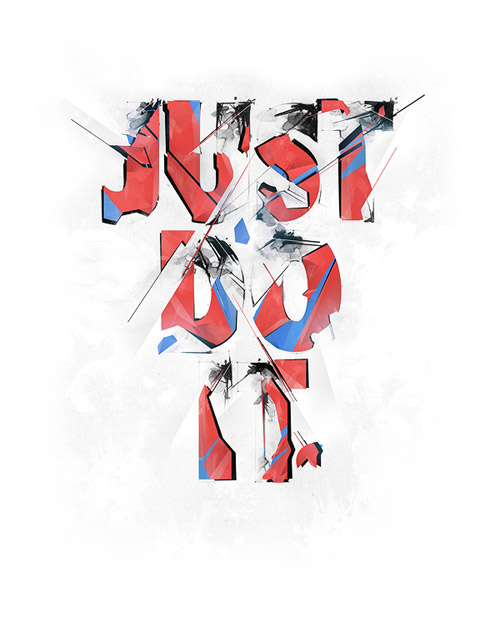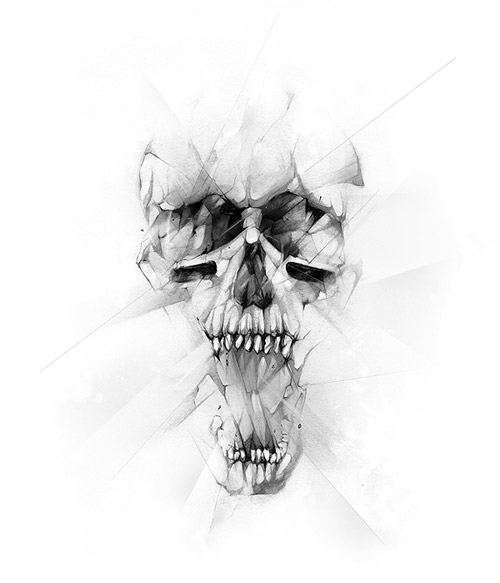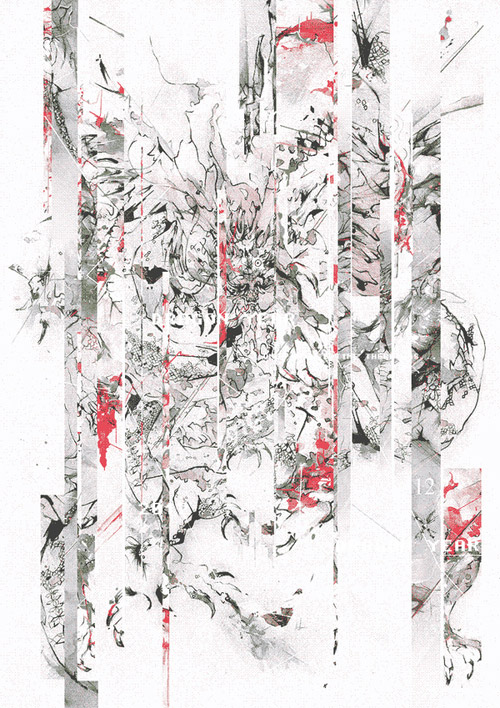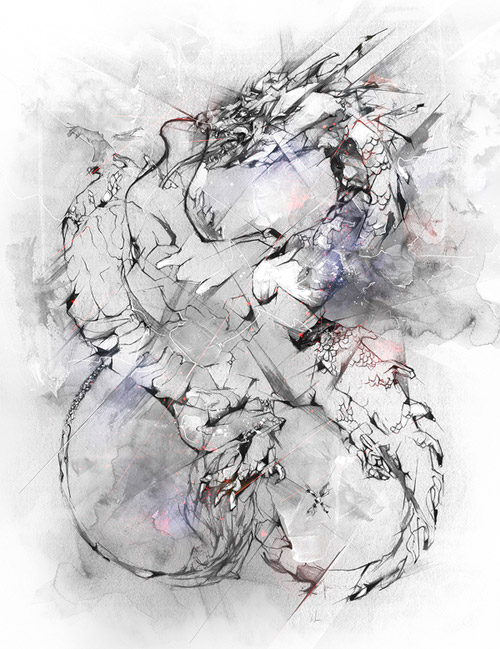 As said before, some of your works contain letterings and typography. How do you use the fonts you design (like the Fuel font for instance) ?
I only created these fonts for presentation reasons so I don't really use them.
On your website you show your creative process with photographs and step-by-step views. Why is it important for you to show your process ?
I decided to include it as a complete section in the presentation of each project so that the viewer has a more complete picture about the final illustration and also I think people appreciate things more when they know more about the process.
A short question to finish, how long does a project like "Noire" take you to complete ?
It takes approximately 80 hours.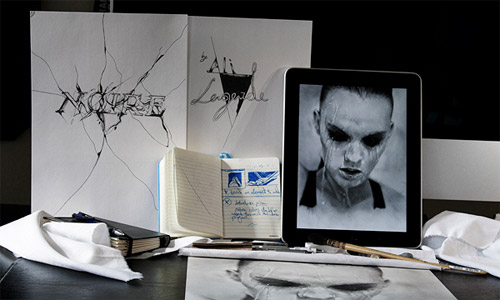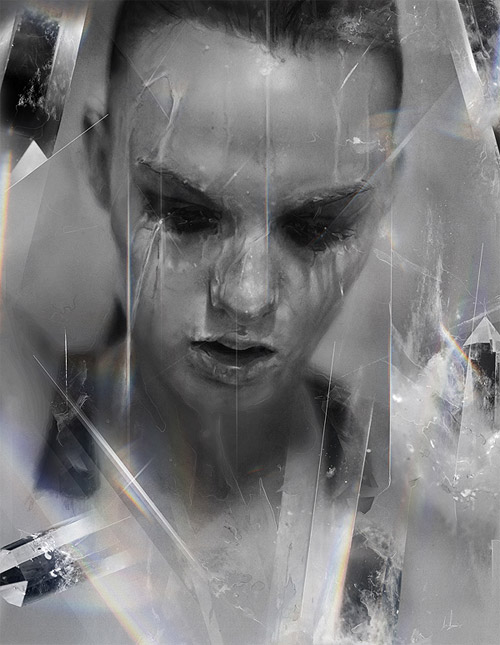 Thank you very much Alexis for this interview !
You can find the work of Alexis Marcou here :
His online portfolio
His Behance gallery